What happens when writer decides to homeschool? She starts looking into creative ways to help her children master their math skills. With a 3rd grader and a 5th grader, I know my days teaching them math are numbered. So in addition to great curricula (more on these in another post), I've relied on some clever tools and technology to help teach math to my girls. Here are some of our favorites: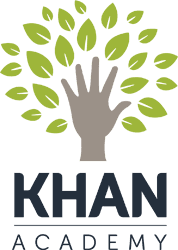 Khan Academy: I love how Khan Academy is structured, with a video lesson followed by exercises for practice. And I like the missions, which are categorized according to grade. My girls spend a few minutes on it each day using the new app, and I like the way that it supplements their regular math work. Plus, it's completely free. (In addition to math, Khan Academy has a variety of other subjects, including science, history and language arts.
Reflex: At different times, my girls have loved Prodigy and XTra Math, but Reflex has been our favorite by far. It is the most engaging way I've discovered to learn and practice math facts. You can choose Addition/Subtraction or Multiplication/Division, and as they hit milestones (70% fluent, number of facts learned), you get a certificate to print out. It's also an app, and so easy to use. Trial subscriptions are available, but the cost per child is $30 for a lifetime membership.
Math Antics: There are so many amazing teachers creating amazing learning videos for kids, so it's hard to narrow it down, but Math Antics has done such a great job teaching math concepts in a fun way.
Osmo: I love this fun little system, which takes the iPAD to a whole new level. The OSMO system features word games, art games and a fun NUMBERS game which encourages kids to look at numbers differently.
YouCubed: A Stanford math education professor has developed a fun, visual approach to math that is designed to be inspirational. We loved doing the i-Math activities, especially the Four 4's. Although designed to be used in a classroom setting, I found that they worked well with my two girls, and would be even better in a co-op.
What are your favorite math resources? We'd love to hear about them!